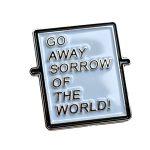 Robert Goyvaerts – Pin Go Away Sorrow of the World
Unieke pin als kunstwerkje gemaakt door kunstenaarsduo Robbert&Frank.
Dank aan Barobelbut voor de prachtige uitwerking.
Steve De Vlieger
Bedankt, ze zien er net zo uit als ik had gehoopt toen ik het ontwerp maakte. Ik maak nog reclame.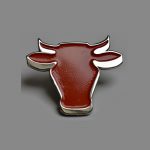 Lien Vanrafelghem – Pin Restaurant Tête pressée Brugge
Hij past perfect bij onze jeans zomer outfit !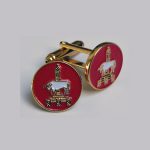 Paul Battistoni – Pins Confrérie de Mangons
Formidable travail parfait, l' attention au client, la qualité,
la rapidité (même le prix) et surtout votre amabilité et votre serviabilité.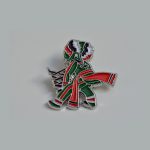 Marc Weyer – Pins La Mesnie Dol Haguète du Mâm'dî
Superbe réalisation. Ils sont plus beaux que ceux que nous possédions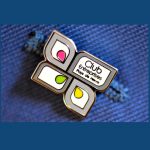 Club Entreprises Pays de Herve
Du très beau travail, un plaisir de travailler avec vous, pour ce pin qui est juste comme on le voulait!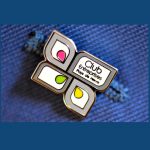 Marc Franckart – Club Entreprises Pays de Herve
Je suis vraiment content du résultat et je tenais donc à vous remercier pour vos conseils et votre efficacité du début à la fin du projet.
J'ai été ravi de travailler avec vous et je n'hésiterai pas à revenir vers vous au besoin.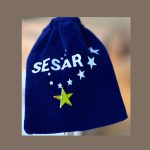 Angelica Christian – Pin Sesar
Thanks for the quick, smooth and good quality job ! I'll recommend you for sure!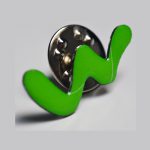 Diana Graur – Pin Waeg
I would like to thank you very much for our great collaboration. The pins have been received and the client was very, very happy with the end result.
So thank you for your support on this and I look forward to working together again.
Have a great Easter Holiday and enjoy the rest of such a sunny day !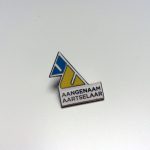 Sarah Nelen – Pin Aartselaar
Wij zijn er heel tevreden mee! Ze zijn mooi, stevig en de tekst is goed leesbaar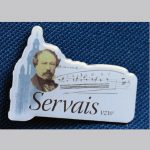 Francis Van Rossum – Pin Servais
Hartelijk dank voor de fabricatie van de pins en de bijhorende inspanning ivm de prijs.
De pins zijn wondermooi geslaagd! Tot een volgende gelegenheid
Dain Dominique – Pin Impact System
Un Grand merci pour la rapidité et la convivialité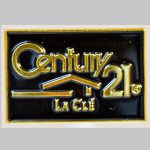 Olivier Anthone – Pin Century 21
Les pins sont superbes….merci pour votre bon suivi….. Je vous recommanderai à mes collègues du réseau.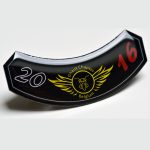 Francis Roets – Pin Ghent Chapter Belgium
Graag gedaan, een vlotte leverancier verdient een vlotte betaling.
Enkel op die manier is het leuk zaken doen en geraken we samen vooruit.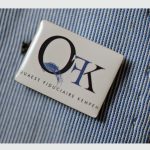 Marijke Migom – Quast Fiduciaire Kempen
Pins zijn ondertussen goed aangekomen en het resultaat is fantastisch! Ik neem dan ook hier van de gelegenheid gebruik om je nogmaals te bedanken voor jullie uitstekende service en snelle handeling.
Altijd goed om zo een bedrijf te promoten naar onze klanten toe. Nog eens een heeeeeeel dikke merci !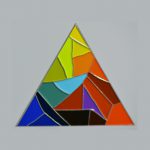 Marcello Martens
Wij zijn enorm tevreden met het resultaat en de samenwerking met Barobelbut.
Het door ons in jpg-tekening ontworpen juweel werd door Barobelbut gedigitaliseerd.
Aan de kleuren mochten we nog verandering aanbrengen zodat ze aan onze smaak voldeden.
Daarna werd een prachtig juweel afgeleverd.
Kira Verleye – Vlas vzw
Wij hebben de pins goed ontvangen. Zijn zeer tevreden over het resultaat!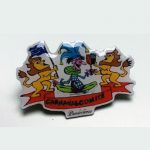 Wim Vinck – Carnavalcomité Denderleeuw
Ik heb de pins vandaag ontvangen en ze zijn prachtig gelukt.
Betaling is ook reeds gedaan.
Thankx voor de vlotte correcte service en samenwerking. Jullie gaan ons zeker nog horen!!!!!